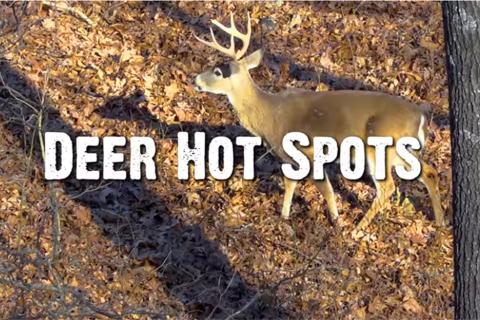 Daniel shares deer hunting tips on scouting now for the best trail camera and hunting stand locations! See why one tree may be the hot spot in the forest for a better tasting and more abundant source of acorns. Spending time now scouting for these food sources can lead to tagging a good buck during the early season!
Plus, Grant guides a hunter on how to improve his hunting property with timber stand improvement and controlling invasive autumn olive and multiflora rose.
Topics covered: summer fruits for trail camera locations, acorn scouting, oak identification tips, weather impacts on acorn production, why deer prefer white oak acorns in the early season, scouting for stand locations,
The tips and techniques Grant shares here can help if you're hunting public or private land. Bottlenecks, food sources, wind direction, best places to put hunting stands, and more.
Join the conversation with other hunters and land owners on Growing Deer Tv's facebook page or Twitter:@GrowingDeer. If you like videos from GrowingDeer.tv visit our main website at www.GrowingDeer.tv for more videos and cool stuff interesting to hunters and land managers. Also look us up on Instagram and Pinterest.