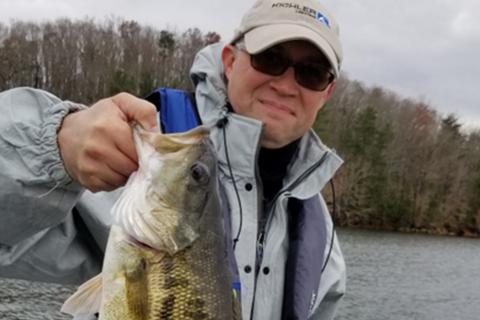 Weather Patterns and Water Clarity are Key Factors for Anglers Fishing on Lake Sidney Lanier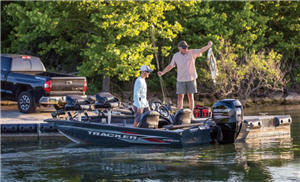 Lake Sidney Lanier was formed in the mid-1950's when the Army Corps of Engineers constructed the Buford Dam on the Chattahoochee River. The dam was built to provide flood control, hydroelectric power, navigation and recreational opportunities like its bountiful fishing.
Outdoor activities available at the lake include boating, swimming, picnicking, camping, and hiking. Conveniently located around the lake are: boat ramps, picnic shelters and hiking trails.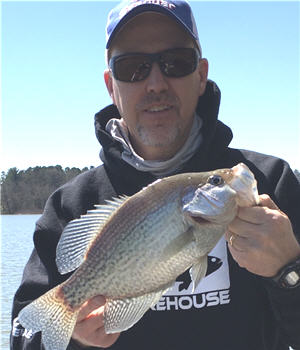 Located close to Atlanta, Lake Sidney Lanier receives heavy recreational use. During the summer months, recreational use is at its peak, making fishing better on weekdays and during low light hours when there is less boat traffic.
Tip: Shop fishing boats at TRACKER Boats here.
The clear water, drop-offs and points in the southern part of the lake offer consistent fishing throughout the year. The portion of the lake north of Browns Bridge is less clear and more difficult to fish. Weather has a greater influence on fishing in the northern part of the lake; as water in the north becomes turbid and visibility drops following a rainstorm.
Weather patterns and water clarity are key factors for anglers on this massive impoundment. Stripers, spotted bass and Crappie top the list of this incredibly diverse fishery. Largemouth, catfish and Walleye are also present.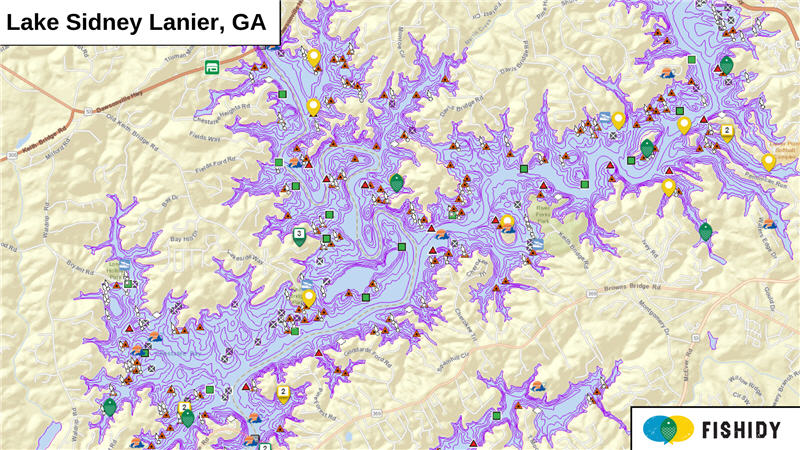 6 Key Strategy Tips for Locating and Catching Fish in Lake Lanier: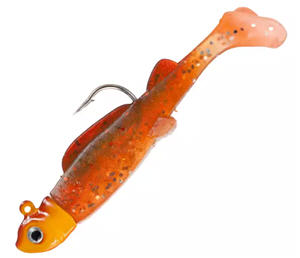 1. Spawning crappie are found in shallow areas that contain grass, stumps and brush. Work tight to this cover with small 1/16-or 1/32-ounce jig and minnow combination under a slip bobber rig to produce fish. Night fishing under bridges with a light attracts baitfish and crappie.
2. Shortly after spawning and through summer, crappie are found holding in deep water. Typically, fish will be in 12 to 20 feet but can be found deeper. Areas that contain brush piles or flooded timber usually attract more fish. Work these areas with small 1/16-or 1/32-ounce jig and minnow combinations like the artificial bait Crappie Maxx Paddle Tail Minnow jig or Crappie Maxx Minnow Jighead with live minnow.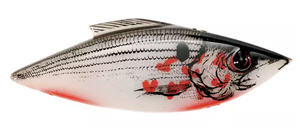 3. In spring, look for spotted bass relating to cover and structure in shallow water, such as submerged timber and points leading to deep water. Try working white spinnerbaits or small crankbaits, such as a deep-diving, Norman Deep Tiny N or Bill Lewis Tiny Trap Rat-L-Trap in shad colors or blue/chrome. A favorite locally produced bait, called a Swirleybird is effective for spotted bass. This bait is similar to a small in-line spinner with a propeller added to it.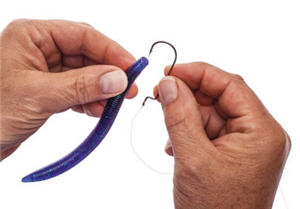 4. Summer finds white bass moving off the shallows and into deeper water. Try working these areas with Texas-rigged plastic worms in purple or black. Concentrate your efforts on areas that contain submerged structure and brush piles. Also, working areas close to old creek beds will produce fish.
5. Spring and summer find striped bass relating to deep-water areas around points, submerged islands and river and creek beds. Working live bait rigs, such as blueback herring, gizzard shad and bream, around these zones is productive. Typically, stripers will be found at depths of 20 to 40 feet during this period.

6. The cooler water associated with fall and winter causes stripers to move into shallow areas where they relate to rocks, stumps and standing timber. Shallow-running baits and topwater lures should be used when surfacing fish are located. Try casting blue/chrome-colored STORM Rattlin' Chug Bugs, Pop-R's and Cordell Red Fins for these active fish. White or pearl-colored Flukes are also productive. When stripers are not on the surface, drifting live blueback herring in deep water adjacent to shallow areas will produce fish.
Find even more fishing tips including an  interactive map of Lake Sidney Lanier, Georgia plus fishing reports across the state of Georgia on www.fishidy.com