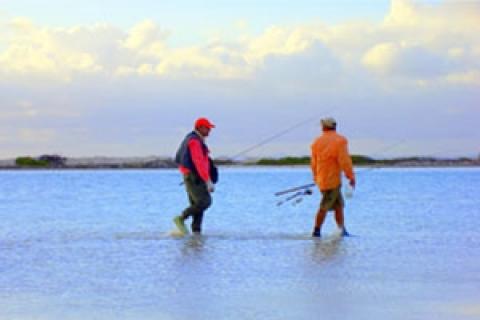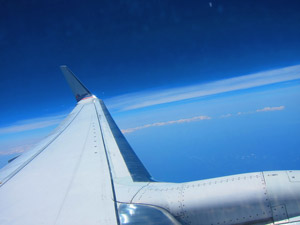 The first fact that light tackle (and all) traveling anglers should consider is how radically travel itself has changed since 2001. The September 11 attacks changed the security arrangements on permissible items allowed aboard stored cargo, but especially carry-on baggage. In addition, airlines pressed by fuel costs have ramped up charges on luggage weights and number of items on the flights for each passenger. Today's' traveling angler should pack with an emphasis on brevity, lighter weights and an overall eye towards minimalism.


Fishing rods stored in travel mode is either done by a separate large rod tube for one- and two-piece rods that is stored in the planes cargo or by a shorter case/tube for three- and four-piece travel rods that can be retained as carry-on luggage by the angler. The trend nowadays is for airlines to charge extra for any luggage deemed "novel," sports items, or for second carry-ons, which is often the status that your small or large rod tube is given. If there is any choice for the airlines, it will be to charge you for the rod tube, and if too large-in their estimation-to relegate it to the planes' cargo section where it may be subjected to rough, insensitive inspections or handling. You'll have more control with a short carry-on retained by you and comprised of four-piece travel rods.


Punch Lists for Items
Try to be a bit compulsive when you travel. Write everything down when you plan a trip including new ideas and records of things as well as having a standardized checklist or punch list that you utilize in the planning stages and aftermath of any light tackle angling trip.


Place an emphasis on clothing that is not only appropriate for your destination but also as light weight as possible and made of material that folds well. In the case of shirts and pants either for fishing or relaxing later, work hard to find items that are made of material that dries quickly and tends to be wrinkle-free.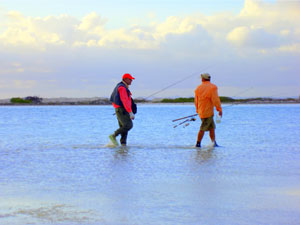 For small items such as terminal tackle, like fishing lures and hooks, be aware that these are subject to inspection in airports or foreign customs. Do not pack these as carry-on items as they might well be confiscated or you may be forced to retrieve your checked luggage to re-pack them. Officials in foreign airports, customs, police, etc., are unpredictable and might consider your hooks and lures as potential weapons or even hiding contraband.


These instances have really happened to some of my colleagues. Keep all these small items in plastic baggies and label them, since it is easier for any official to see them and make sense of them. On a similar note, be sure that all of your prescription medications — if any — have the pharmacy label on them and in your name. Keep all over the counter medications in their original labeled bottle. Never have loose, unlabelled pills on your person! That is a recipe for disaster.


General travel items you'll need should include luggage, documents, itinerary and payment. This specifies roller bags or other luggage, including carry-on bag and rod tubes. Documents and "papers" include your passport with copies of your passport in each piece of luggage, plane tickets, cash, credit cards, itinerary with USA contact information and lodge or hotel reservation information.


Traveling Angler's Checklists

Fishing Tackle


It's important to realize that you should bring your own tackle and terminal tackle. Foreign destinations rarely have supplies to meet your light tackle needs. Personal fishing items you'll require at the minimum should include:


7-8-foot spinning outfit with 6- or 8-pound line for flats and shallow water fishing
7-foot spinning rod with 12-pound line for barracuda, snook, tarpon, etc.
7-foot spinning rod with 17-pound line for giant tarpon, sailfish
6-foot, 6-inch baitcasting outfit (revolving spool reel) for redfish, snook, etc.
Back Bone skimmer jigs and other flat head jigs in various small sizes for bonefish and permit on the flats
Tube lures for barracuda
Regular and weedless spoons for redfish, seatrout
Various swimming plugs for inshore and offshore species
Bucktail (Spro) and nylon jigs in a variety of sizes
Plastic swimbaits, such as DOA
Hooks in various sizes for all flats, near shore, ocean species
Leader material (monofilament and fluorocarbon)
Coil of Number #5 coffee-colored leader wire
Extra line

Travel Checklist

Personal travel items that prove quite necessary are:


clothes
sandals or beach type shoes;
hats — cap for sun protection (dark under brim), broad brimmed sun hat, cap strap to keep it from blowing away
necessary jackets and sweaters
insect repellent for sand flies and mosquitoes
camera, underwater camera
camera accesseories — batteries, charger, extra digital cards, etc.
polarized sunglasses and accessories (cleaning solutions and cloths; cords to keep your sunglasses around your neck)
sunscreen
swimsuit
first aid kit, prescription medications, over the counter (OTC) medications
toiletries (shaving gear, eyeglasses, extra contacts, eye drops, etc.)


Safety Measures and Travel
Safety precautions are an essential part of light tackle (and all) angling travel. Follow these rules at an absolute minimum:


Be inconspicuous with your clothing
Do not flash cash
Stay public — avoid backstreets
Stick to lighted streets at night
Keep paper money in money belt
Do not trust strangers, especially one soliciting you with deals
Often the police are not the police — do your best to respectfully vet them
Do not give out credit cards on hotel phones
Carry only small rod tubes if possible — long rod tubes draw the attention of police and robbers, especially the foolish bazooka models
Let the U.S. Embassy know you are there
Avoid large dense crowds, especially raucous gatherings
Do your partying at the lodge
Be aware of the customs and social norms of the countries you'll be visiting, that way you are less likely to create an offense
Pay close attention to the USA governments' travel warnings and heed them
Avoid arguments with the locals|